First Time Visitor Information
What is MountainBytes?
MountainBytes is a demoparty by and for the demoscene. We are more than happy to welcome anyone interested in digital art, old and new hardware, or looking for a good time in a creative, technology-focussed community.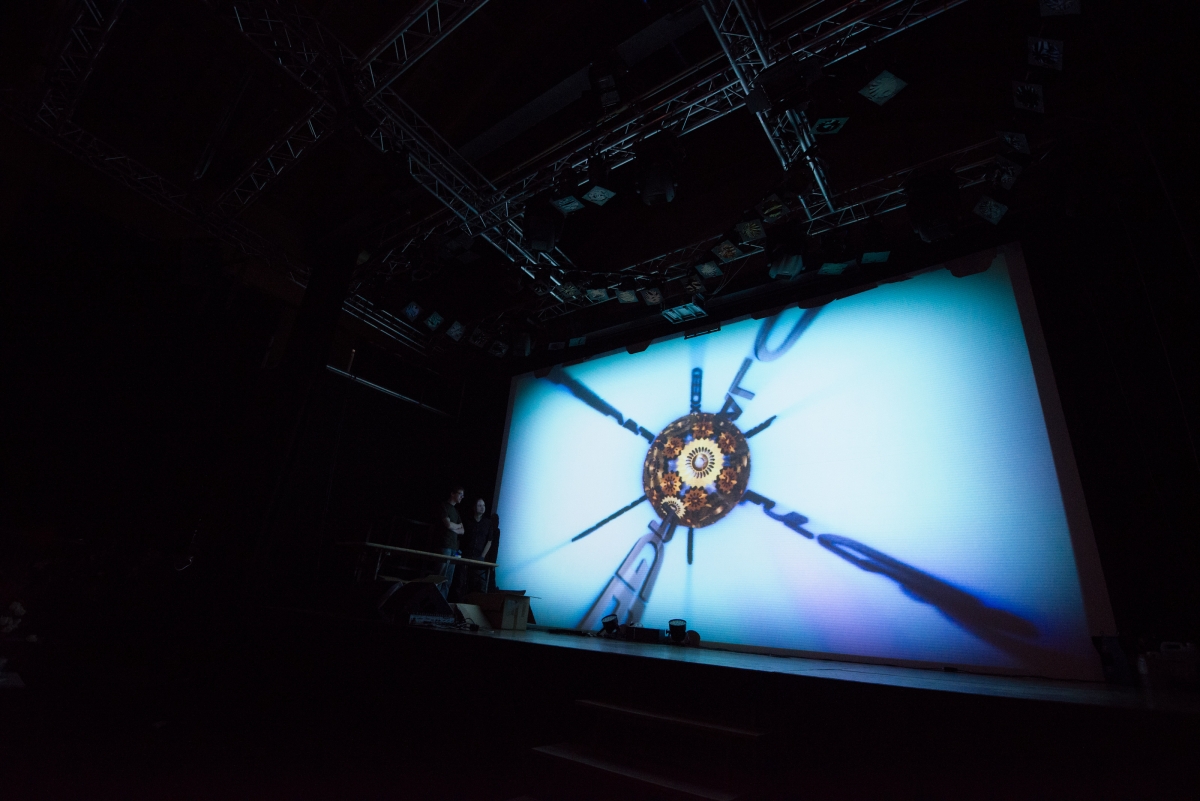 "Demos"? You mean like politics?
No, actually the demoscene is fairly unpolitical. "Demo" stands for the demonstration of skills and hardware capabilities. Our scene's main focus is the creation of audio-visual artwork, called "Demos" or "Intros", that push the limits of hardware and skill alike.
What is a demoparty anyway?
A demoparty is usually a two- to three-day multi-media art event, hosting competitions ("compos") in different digital art styles and disciplines, including music, graphics and the centrepiece, our "demos".
At first glance, a demoparty may remind you of a conference or a LAN party. The visitors sit in long table rows with their computers and equipment, where they finish their entries for the different competitions, discuss techniques and other releases, or simply have a good time sharing a few beers, listening to music and watching the entertainment or dancing to DJ sets, usually hosted by members of the scene. The compos are presented on the bigscreen at the stage of the hall.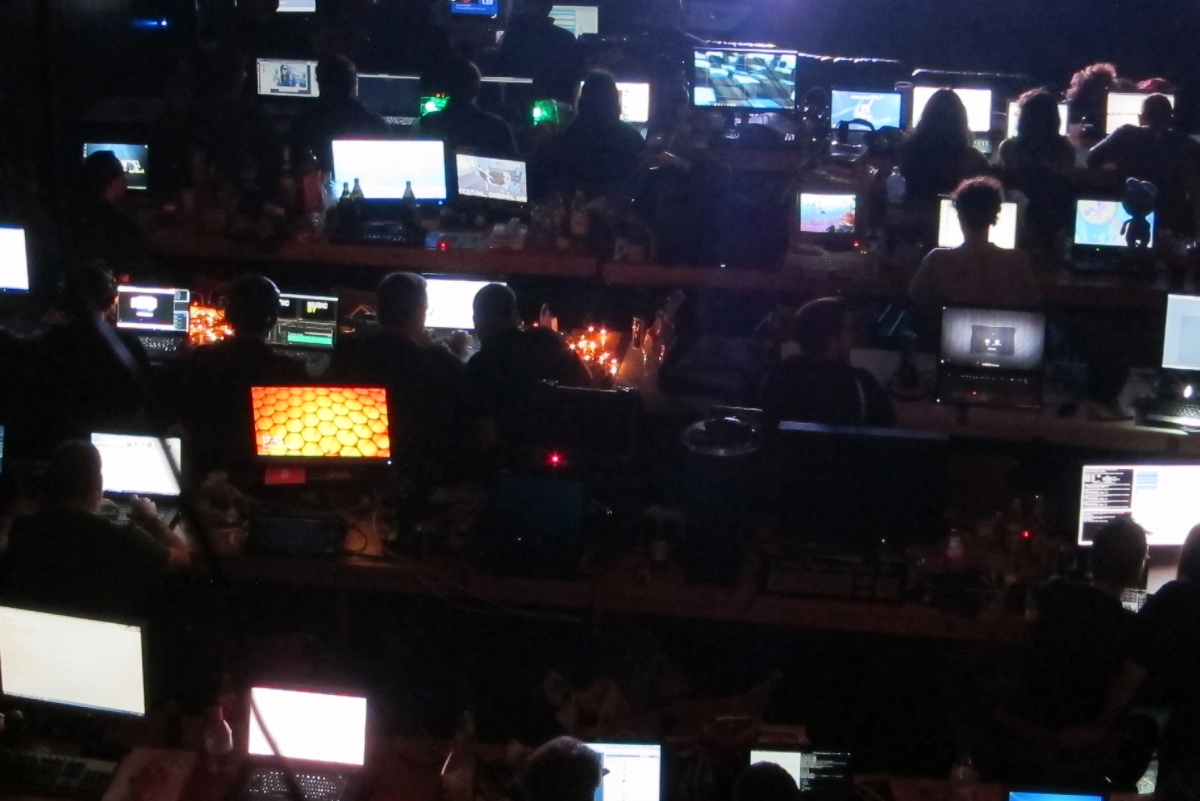 What do those "compos" look like?
Every compo comes with rules and a deadline, which we will communicate on the website a few months before the event. The entries will be played on our own compo PCs, the specs will be part of the rules. In some cases (e.g. entries on oldschool or unusual platforms) we may require you to bring your own device, and / or provide a recording for presentation. Don't hesitate to get in contact with us ahead of time (as early as possible) to seek clarification on this.
Once at the party, you upload your entry in our internal party network before its deadline passes. If there is an issue, you may also check in with the Infodesk for help. We are also going to accept remote entries to all compos (if not specified otherwise) - so if you can't be with us, you can also hand in your entry via e-mail.
All entries will be shown in their respective competitions on stage as the main event of the party. Our visitors usually gather in front of the bigscreen, where they enjoy the show and cheer and live-vote for each other's releases. On Sunday we will hold the prizegiving ceremony around noon, before it is time for all participants to head back home.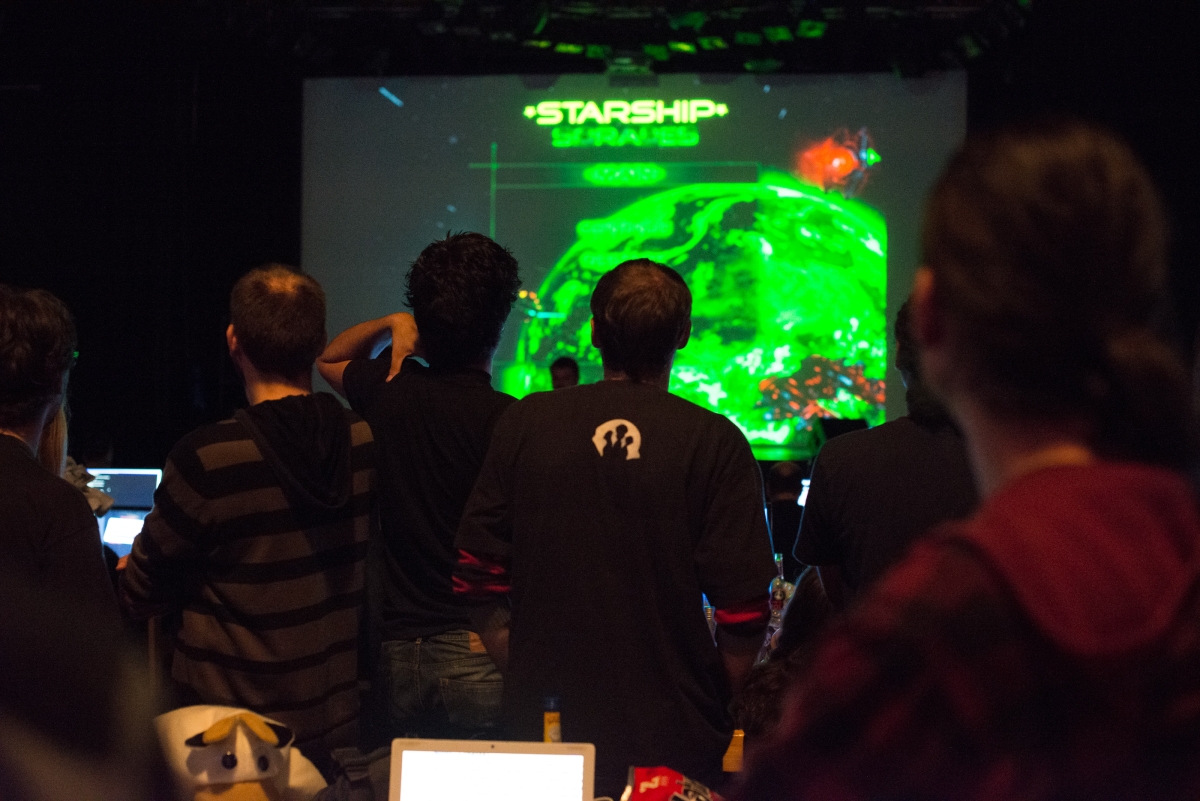 I'd really love to come, but I don't know anyone!
We are more than happy about your interest - get in touch with us and we will make sure to put you in touch with like-minded and -skilled people, and introduce you to our work and how to navigate around the party and its system.
I am really curious and want to attend, but I don't have the skill to participate in the compos.
Over the years, we have seen nine-year-olds winning Game compos with their games made in Scratch, and hand-drawn images inspiring seasoned graphic artists with unusual stylistic choices - and everyone knows that a simple melody can sometimes stick with the audience more than a professionally produced composition.
We want our compos to be understood as a stepping stone to improve on skills and a hobby you love, and give you a platform to share it with an audience. Respect and appreciation for other people's work are absolutely fundamental to the demoscene, and people will be happy to discuss with you about potential improvements, what they liked about your work or maybe even how you may collaborate in the future.
No worries though - you being welcome is not tied to a release. Grab a beer, chat with folks, watch the compos. There is no shame in showing interest, and people will appreciate you for doing so. We are sure you are going to get inspired for your first entry next time around, and are more than happy to cheer with you then!